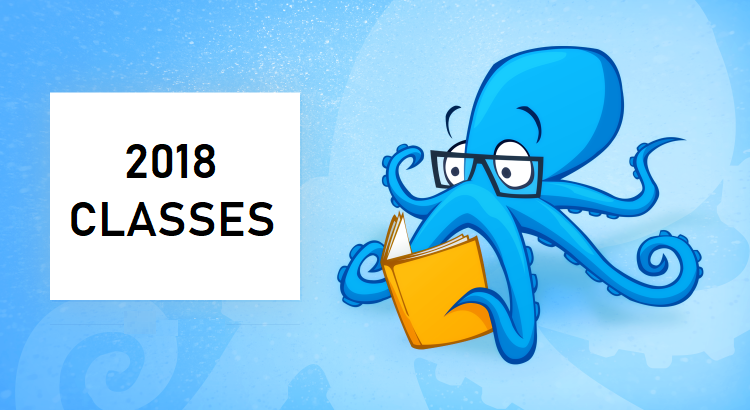 ---
---
Assertive Submission
Taught by Crys-talia
In our community, respected s-types are strong, independent, and assertive people. In stark contrast, our first introduction is often the mainstream portrayal featuring a s-type character whose boundaries resembles that of a doormat. How do we transition from the mainstream archetype to being the strong, capable, assertive s-types we and our community need? The skills we will cover in this session will help bridge the gap from being walked on to being led forward.
---
Being in Service- To Yourself
Taught by Chelle
Service classes are usually about learning certain skills or ways of coping, while serving another. We never really talk about serving ourselves. Self care and self love, being your own master, these topics can seem foreign when talking about submission and service. But what if you are not in a dynamic? What if you are unowned but still have a desire to serve? I say, learn to be your own master and be in service to yourself. In this class we will discuss ways to do just that.
---
Don't lose your s#!+!
Taught by Alex
Practical tips and tricks for managing stressful situations without losing it (& possibly pissing off your M/D/O type person!) This will include simple restorative yoga poses, breathing techniques & other ways to refocus your attention & intention.
This class will be hands on and participants can be seated on chairs or floor. No equipment needed.
---
Finding Organization in a Disorganized World
Taught by mycalyne
Ever feel frustrated because you just can't seem to find that item you're looking for you're about to cook a special dinner or bake a dessert only to find you don't have all the ingredients you just knew you had in the pantry, over schedule yourself or just think your life is in utter chaos?  Organization could very possibly be that friend who has been missing from your life.  This class is all about putting things in order so you can make life a little less stressful.
---
Giving Back: Serving Our Community
Taught by Crys-talia
We love our community. In it, we have find kindred spirits; we feed our souls; we develop a deeper understanding of ourselves. All of which is facilitated by community members.
The folks in the spotlight typically get the credit, but its the folks behind the scenes getting shit done for a common goal.  This community wouldn't exist without the hard work and dedication of amazing people. Just. Like. You! So, how can you give back?
You want to do more than just attend events, but you aren't sure where to begin. Or, volunteering at conventions just doesn't feel you're giving enough to the community anymore. In this collaborative discussion, we will talk about how to utilize our current skill sets and different ways to serve our community.
---
Hey Mirror, Mirror…F@&K You!
Taught by Alex
Objects in the mirror may not match what's in your head…and we all experience it. We will be talking about our own journey with body image, body dysmorphic issues and the things we go through a world where the price of beauty can be far more costly than we imagine.
Please note that this class is open to everyone as a safe space and no shaming of any kind will be allowed.
---
Learning to Say No
Taught by redmara
Saying no is one of the biggest challenges an s-type can face. Learning to say no to a prospective play offer, saying no to the community demanding too much of your time, and the ever dreaded- saying no to your d-type can be an invaluable skill. This class focuses on various tips and tricks to empower us to say no. We will cover how to use posture, protocol and Voice to get our will across in a polite manner (and also tips on when and how to not be so polite!)
---
More Than a Diagnosis – Training the brain for self-acceptance
Taught by Crys-talia
Many of us have diagnoses. They are physical, mental, emotional, or some combination of all three. Although society has trained us to feel we are limited by them, we are only limited by the fear of being ourselves. In this class, we will touch on different methods to retrain your brain to accept your authentic self.
---
Navigating the Waters: M/s in a Long Distance Relationship
Taught by Trinity
Can a long distance M/s or D/s relationship endure? What are the challenges and what are the rewards? We'll discuss ways to remain in the submissive or slave mindset, how to communicate needs and how to be of service when not physically in the presence of your m- or d-type. We'll also talk about the mental transition from being mostly autonomous when apart to being in his/her presence for face to face visits. D-type topics will cover how to keep the D/s or M/s mindset both for yourself as well as your s-type, including small things that reinforce the dynamic when separated, such as tasks, as well as other tools.
---
Responsibilities of the Wounded Submissive
Taught by zilah
This class addresses how to determine needs and limitations for submissives who may have more barriers to engaging in S/m or D/s safely. The primary focus will be on navigating trauma history, but the self awareness and communication skills discussed can be applied to needs due to chronic illness, long term stress, or getting temporary support for personal crisis.
---
Rituals and Protocols
Taught by mycalyne
Rituals and Protocols can play an important role in D/s relationships. This class discusses what rituals and protocols are and how they can enhance your relationship.  We'll also talk about some common and not so common practices and how to put them in place.
---
Service Snafus
Taught by redmara
We all like to think that our service is impeccable. We all strive for perfection -whether it is laying out a perfect dinner for 20 or simply trying to get the laundry done. But sometimes life throws a monkey wrench in our plans. So, what do you do when service doesn't go as planned? How can we develop safeguards and coping skills to help us get through perceived service failures? How can we communicate with our D-types to manage expectations, and what tools can we use to keep track of everything we need to get done?
---
Taking Care of Business
Taught by slave sheri
Benjamin Franklin said, "For every minute spent organizing, an hour is earned." It's a rare person among us who doesn't feel the need to get more organized. Some people call slave sheri JOTs, which is a nickname her Master gave her because she has what he called "Johnny On the Spot syndrome". She is a self-proclaimed Excel spreadsheet whore and loves lists and organizational plans and everything that comes with them. It can seem overwhelming to start a system to organize your life, but it doesn't have to be. Join her while she shows you the systems she uses to stay on track with her busy schedules from work, home, travel, and family. We will look at small things you can do to start channeling the chaos into hours earned.
---
The Art of Belly Dancing as a Service
Taught by Alex
Entertain your partner & have fun learning some basic moves & combos to dance to! No sense of rhythm or dance experience required…just bring yourself, your sense of adventure & learn how to captivate & entertain your audience! This class is open to all genders!
---
The Year of Living Uncomfortably (YoLU)
Taught by Trinity
Living is easy. Living uncomfortably is hard. Fear and discomfort often cause us to make the easy choices in life, but it is when we face difficulty and when we overcome fear that we grow. I made a conscious decision at the beginning of 2010 to live uncomfortably. While it's been difficult sometimes, I've found myself growing and becoming more comfortable in my own skin in ways I wouldn't have thought possible.
This gathering is going to be more of a round-table discussion focusing on how we face our fears, process our discomfort, and step outside our boxes in order to live uncomfortably. If you're embarking on a new chapter of your life or simply want to force growth within yourself then this round table is where you want to be. Come out, listen, share, and live uncomfortably with us!
---
To Thine Own Self Be True
Taught by slave sheri
This is a class that helps you identify what you are seeking and what your expectations are. We have to know ourselves if we are going to be successful at any relationship. This class will have a workshop style set up and will help each person to identify their authentic self. We will try to determine what are your deal breakers vs your wish list. What are your strengths and where are your opportunities for improvement.
---
When It's Time
Taught by Trinity
Ending relationships is rarely easy, but for s-types it can be more challenging than usual. We tend to internalize loyalty and devotion to such a degree that stepping back and looking at the relationship objectively can be incredibly difficult. But sometimes, it needs to be done. Sometimes a d/s or m/s relationship has become unhealthy and there's nothing we can do to make it better. Sometimes, we have to leave. But how do we get there? What if we're making the wrong decision? How can we know this is the right thing to do?
This session isn't a means to advocate leaving a relationship. The goal is to provide tools which can be used to help determine whether staying in the relationship is more unhealthy than ending it. In this class, we'll talk about the difference between needs and wants and how to tell them apart. We'll talk about effective communication. We'll discuss how to make the hard decisions: when conditions are better to stay and when it's really time to just let it go.
---
You've Been Served
Taught by slave sheri
This presentation looks at service and helps you identify are you serving yourself or your owner? We will talk about things slave sheri struggles with and things she and Blue do to overcome these struggles. We will look at anticipatory service and discuss why it fails so often. We will talk about fantasy vs. reality and how essential trust and communication are in finding enjoyment in your giving and receiving service.
---